TOUR OF THE HOUSE
As visitors enter through the front doorway, they encounter an elegant entrance room that appears to be almost entirely walled by large French doors.

This entrance room was originally the living room for the family. It is graced by a large fireplace that is adorned with the Italian decorative titles that Sadie Hinson imported. One tile carries the inscription "City of Hearthside Dreams" and depicts European countryside scenes.

A turn to the left through the four huge French doors takes you to what is now the dining area and the sitting area where "getting aquainted" hours are frequently enjoyed by guests and hosts. This spacious room is unusual, in that the south and west walls are comprised of paned windows that span almost from the floor to the ceiling. These windows swing out when desired, thus filling the area with cooling fresh air. This room was the family music room.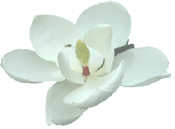 The Upstairs Lounge and Hallway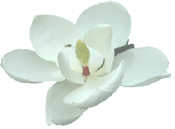 This is the most luxurious suite in the house. This three room suite provides a beautiful sleeping room featuring a canopy four poster bed, a romantic fireplace, over head fan, and antique funishings. The second room in this suite is the sitting room (originally the nursery) which provides an excellent environment for working or just sitting and watching television. The suite also has a private bath with original antique fixtures.

This is the suite that is recommended for those special occasions such as honeymoons, wedding nights, or special anniversaries. Special packages are available for these events.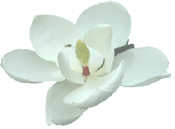 Although this is the smallest unit, it is also perhaps the most unique. This unit is located on the back corner of the house and enjoys a private entrance that opens on to a spacious back deck.

This is the only room that offers handicapped access. The back deck features a wheel chair ramp.

This unit includes a sleeping room with six large, swing out windows on two walls. A charming bed, antique furnishings, and an overhead fan make this unit comfortable and private. As do all of the Hinson House units, this unit has its own private bath.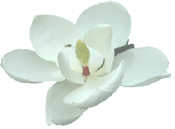 and Hallway
A trip up the main staircase takes you to the three upstairs units. As you top the stairs you enter a large, open hallway. The three units in this upstairs area all have beautiful French doors that open into this upper hall.

At the far end of this upstairs foyer is another pleasant lounging area.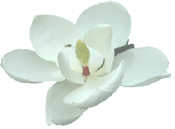 The room at the top of the stairs is the Lafayette Room. As one enters through the double French doors, a world of bright yellow flowered wallpaper and gleaming floors is revealed. This room also has four swing out windows that provide a bird's eye view of Lafayette Street below.

Antique furnishings, a spacious queen size bed, an overhead fan and a large private bath with a claw foot tub make these quarters pleasant and comfortable.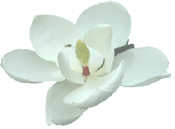 This suite faces east, towards the Episcopal Church where the valiant home guard tried to defend Marianna from northern intruders.

This three room suite offers a spacious sleeping room featuring a comfortable king size bed, antique furnishings, an overhead fan and an unusual corner sink. A convenient adjoining sitting room is available for watching TV, or doing paperwork. A large private bath, again with an antique claw foot tub, completes this charming suite.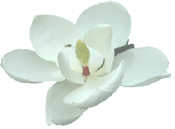 This is the largest suite at the Hinson House. As you enter through the French doors you enter a roomy sleeping area featuring two matching queen size beds. Antique furnishings throughout, a bright hummingbird room border and a cooling overhead fan provide a memorable sleeping enviroment for up to four adults.

This suite also has a well furnished sitting room for leisure or work activities. The unusually large bath has both an antique claw foot tub and a modern shower - your choice.